Agios Georgios
A sandy beach near the port with large trees to offer their shade.
Ammoudi
It's located on the South of the island. Cliffs 150 meters high tower above this beautiful, small pebble beach which is accessible only by boat.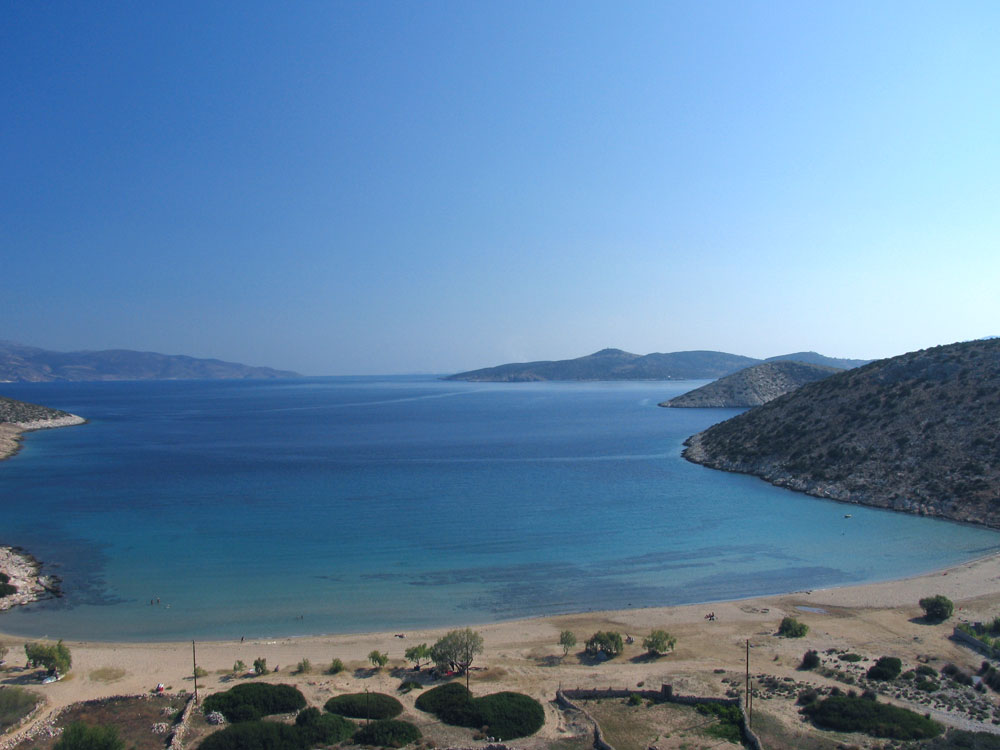 Livadi
It's the island's biggest and most impressive beach. Sandy, with shallow, crystal clear waters and a beautiful view to schinnousa. Easy access, only 500 meters from "Villa Meltemi".
Kokkinos Molos
A small pebble beach named after the big red rock in the middle. Accessible only by boat.
Karvounolacos
An impressive beach in the south of Iraklia with beautiful pebbles and deep blue waters. Accessible only by boat.
Alimia
A sandy beach on the south ideal for snorkeling or diving. There you can find the German seaplane, 11 meters below the surface. Accessible by boat.
Vorini spilia
A sandy beach on the northern side of the island. You can access it by boat or walk the signposted trail.